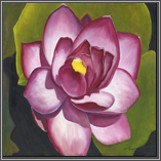 Welcome To Our School
Why we Teach Music:
Not because we expect you to major in music;
Not because we expect you to sing all your life;
Not so you can relax, not so you can have fun;

But so you will be...human. So you will recognize beauty. So you will be sensitive. So you will be closer to an infinite beyond this world.
So you will have something to cling to. So you will have more love, compassion, gentleness, good--in short, more life!

Of what value will it be to make a prosperous living unless you know how to live?
- Anonymous

We are so pleased to welcome you to our website. You will find new items here from time to time and hope you will take a moment to visit us for updates and new information.

Our school is led by Tim & Carolyn Stanton whose collective vision is to inspire the hearts and minds of our youth through the creation of art and music.

We offer instruction in piano, voice, guitar, ukulele, violin, cello, clarinet and flute. Art classes for groups up to 10 are also available. Our facilities include a beautifully appointed recital hall for concerts and other special hosted events. Additionally, all of the studios are equipped with a grand piano.

A love for art and music nurtures the soul, mind and spirit through its marvelous ability to allow us to touch our inner feeling of "humanity" – it provides many hours of enjoyment to take one beyond the routine of daily life and helps to enhance self-esteem.

Please contact Carolyn Stanton at the Contact link on this website for information on student instruction programs and to reserve use of our facility.